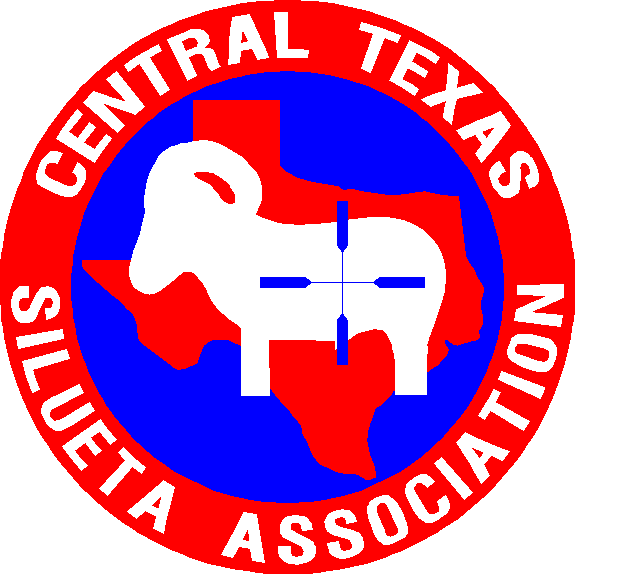 FAQ's


What's Silhouette Shooting?
Silhouette shooting is a sport that will improve your shooting skills in a hurry. A standard silhouette match is 40 rounds fired at four types of steel targets at four distances. There are 10 each of chickens, pigs, turkeys and rams. Distances and target size varies according to the guns used. For International Handgun Metallic Silhouette Association (IHMSA) matches, .22 pistols shoot 3/8 size targets in this order: chickens at 25 meters, pigs at 50 meters, turkeys at 75 meters and rams at 100 meters. Big bore (centerfire) pistols shoot full size targets at 50, 100, 150 and 200 meters. National Rifle Association (NRA) Hunters Pistol shooters shoot ½ size targets at 40, 50, 75 and 100 meters. Rifle shooters shoot 1/8 size .22 targets at 40, 50, 76 and 100 meters. High Power Rifle and Black Powder Cartridge Rifle shooters fire at full size targets at 200, 300, 385 and 500 meters. All rifle shooting is off hand.
Where can I shoot silhouettes?
The Central Texas Silueta Association (CTSA) has matches almost every month. Some matches are not shot in December or January. We are located about 6 miles west of New Braunfels on HWY 46. See the attached map.
What do I need to get started?
For rifle or pistol, a .22 is a good place to start. Almost any .22 pistol with adjustable sights will get you started. There are also categories for scoped pistol, if you prefer. For .22 rifle, anything with a scope will work. You'll probably want at least a four-power scope to start. You'll need sight settings for the distances you will shoot for either pistol or rifle. If you don't have sight settings, we'll help you at the range. If you want to start with big bore pistol or high power rifle, give the match director a call to discuss the caliber you want to shoot and to get some ideas about loads. Many out of the box guns will work fine.
Can the whole family shoot?
Sure. Silhouette shooting is a great way to introduce youngsters to guns. Safety is the first order of business at all matches. Proper gun handling is strictly enforced and all shooters and spectators on or near the firing line MUST wear eye and ear protection. Many women enjoy rifle and pistol silhouette shooting and many families find that shooting together is real quality time.
I'd like to try, but I wouldn't be good enough to be competitive.
All types of silhouette shooting have classifications that group shooters according to their ability. You actually compete only with shooters with similar experience.
When can I get started?
Small bore and high power rifle silhouette is shot on the first Sunday of each month. Sign up for the small bore match by 9:30 a.m. and for the high power match by 12:30.
IHMSA handgun .22, field pistol and big bore matches are on the second Sunday of each month. The match starts at 9:30 a.m., sign up continues until 11:00 a.m.
NRA Hunters Pistol matches are on the fourth Sunday of each month.
NRA high power and 22 rifle matches are on other scheduled Saturdays and Sundays - see Calendar.
Egg Shoots are scheduled periodically year round and are a ton of fun!!
See the contacts page for the different match directors and phone numbers and the different types of competition: silueta pistol, rifles (small bore & high power), blackpowder, NRA hunters pistol. and also NRA high power & 22 target competition sponsored by San Antonio Rifle and Pistol Club on our range.
Shoot your first match free!
If you're new to silhouette shooting, we'd like to invite you to join us at no charge. If you have a gun to use, just bring it and this flyer to any of our regular monthly matches and we'll get you started free! We'll help you with sight settings, if you need it. If you don't have a gun to use, call one of the match directors before the match and we'll arrange to have a gun for you to shoot. Try to give them a little notice so we can have ammo loaded and ready to go.
For additional information, contact any of the match directors or:
President:
Ken Schilling
(580) 583-4134
2661 Crusader Bend
Cibolo, TX 78108

Email: ctsa@silhouette-texas.us